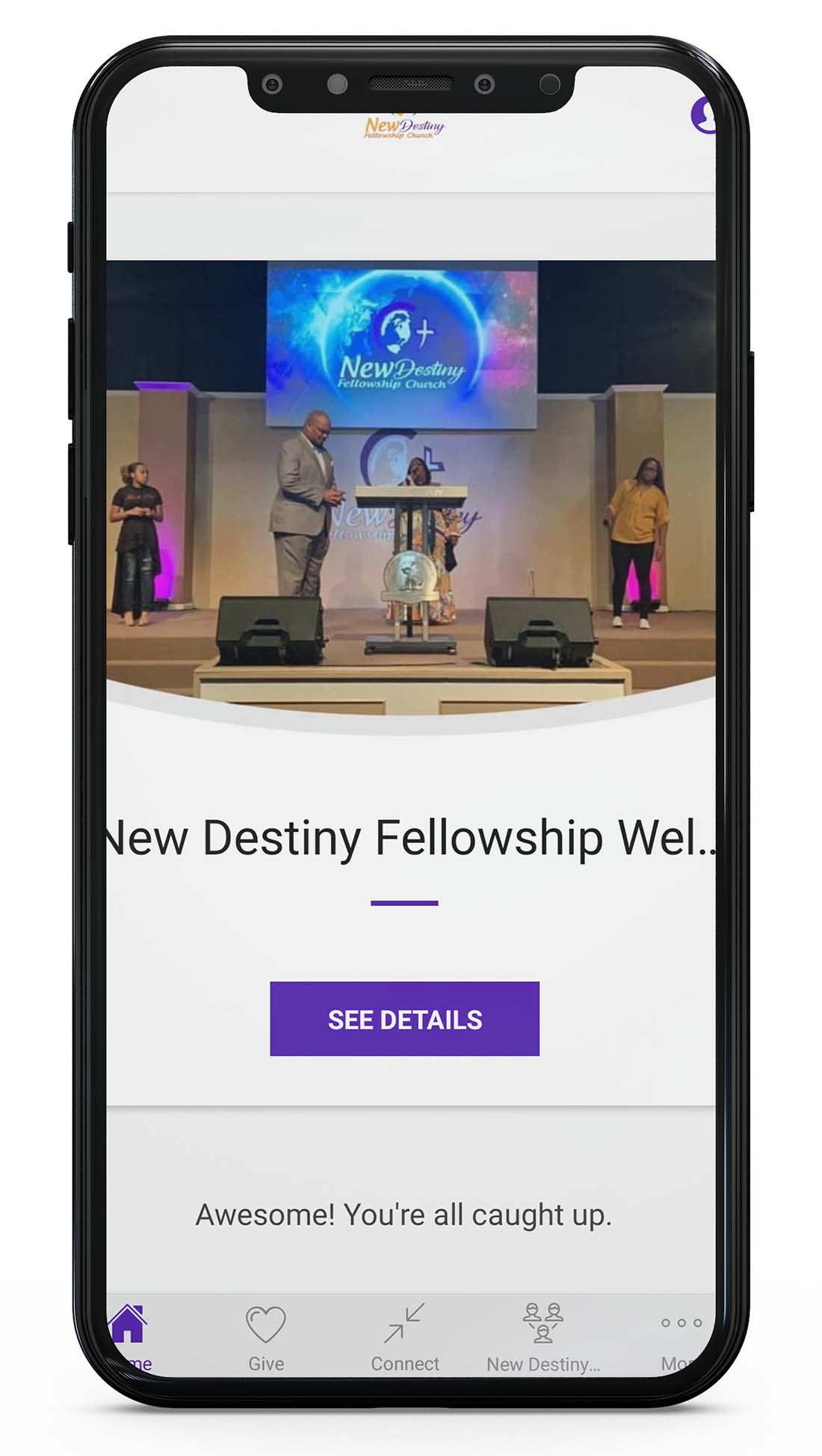 I'm New! What do I need to do?
step #1
Come to service
We have service each Sunday morning starting at 11:00 am and Wednesday nights at 7:00 pm and we'd love to meet you.
Step #2
Meet the Pastors
After service make sure you say a quick hello to Bishop & Pastor Harden! They love meeting new people. 
Step #3
Get Connected
At New Destiny Church there's a group or ministry for every person! Would you like to join one? See Ministries –>
FAQ'S
Click the toggle icon to open the question
What should I expect for Sunday morning?
To be loved on and to have a life changing experience from the word and the worship
Is there a place for my kids?
Yes, Young Transformers for Christ Youth ministry is every 1st and 3rd Sunday and every Wednesday night at 7pm for bible study
What kind of worship & music will there be?
Contemporary worship along with musicians.
What's the culture and atmosphere of New Destiny Church like?
Come as you are, but you will leave feeling restored, rebuilt and ready to live life on purpose for your purpose.