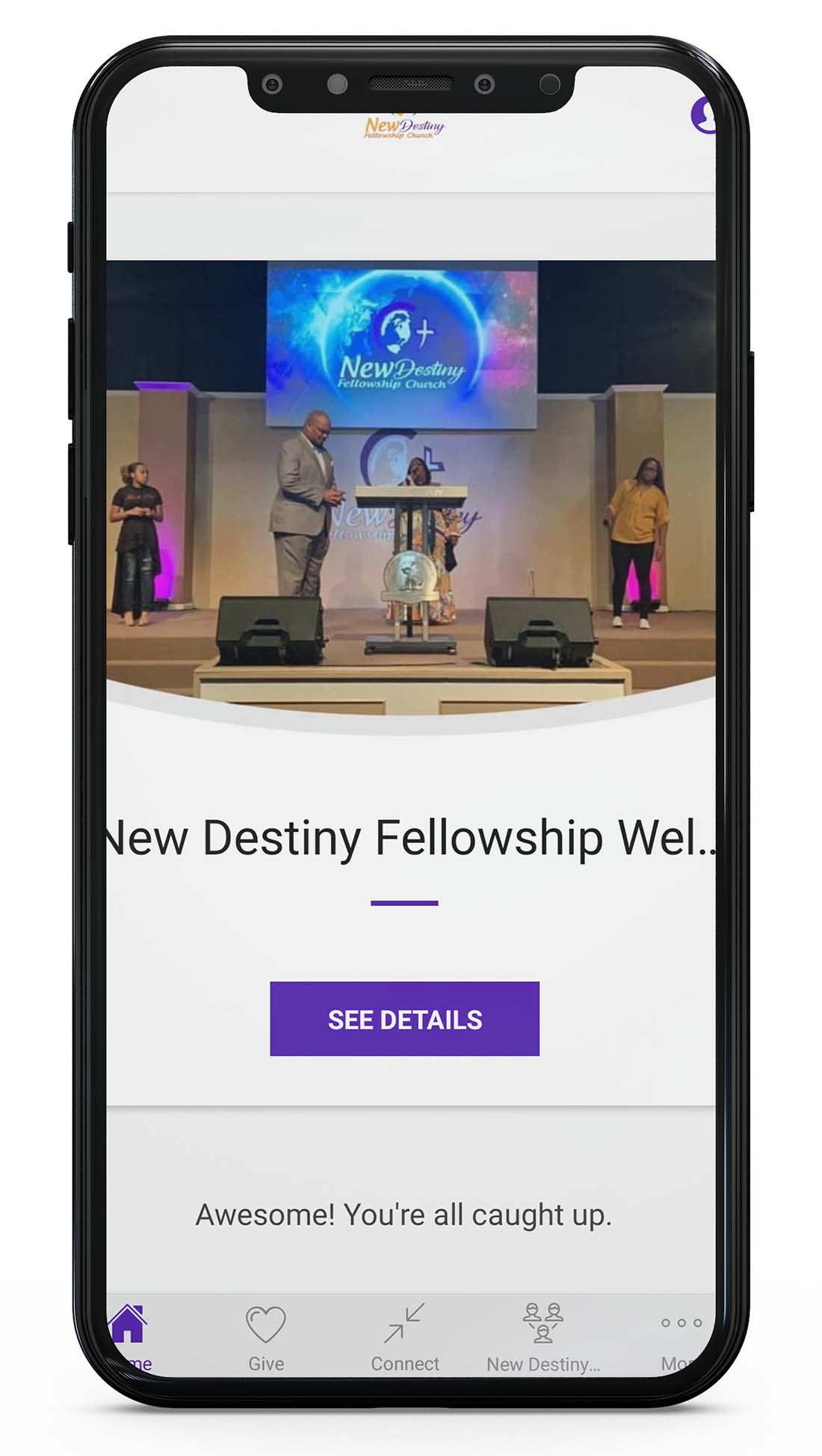 I'm New! What do I need to do?
step #1
Come to service
We have service each Sunday morning starting at 11:00 am and Wednesday nights at 7:00 pm and we'd love to meet you.
Step #2
Meet the Pastors
After service make sure you say a quick hello to Bishop & Pastor Harden! They love meeting new people. 
Step #3
Get Connected
At New Destiny Church there's a group or ministry for every person! Would you like to join one? See Ministries –>
FAQ'S
Click the toggle icon to open the question
What should I expect for Sunday morning?
The answer to the question belongs here. 
Is there a place for my kids?
the answer to the question goes here…
What kind of worship & music will there be?
Contemporary worship along with musicians. You can add a better answer here…
What's the culture and atmosphere of New Destiny Church like?
the answer to the question goes here…